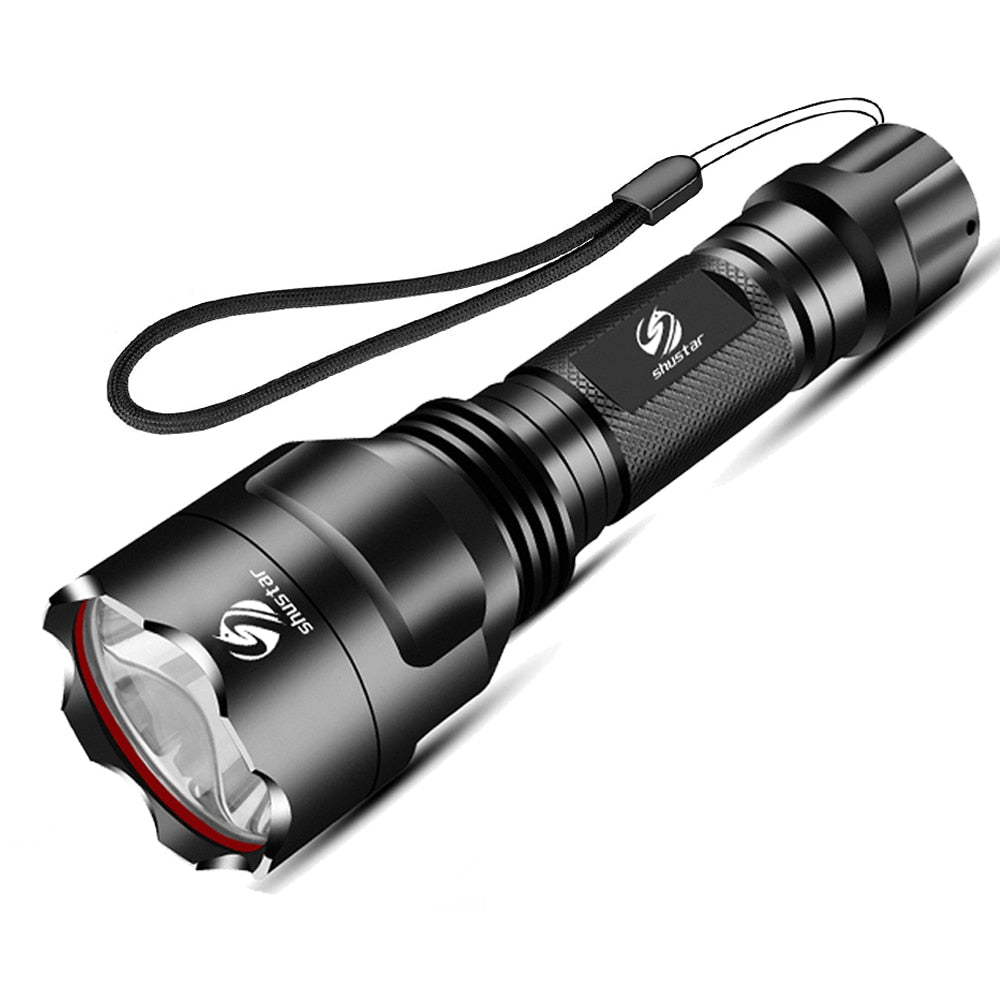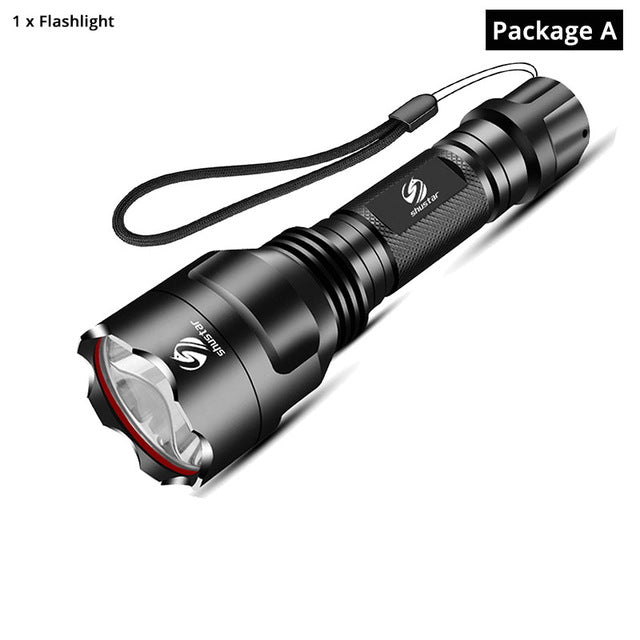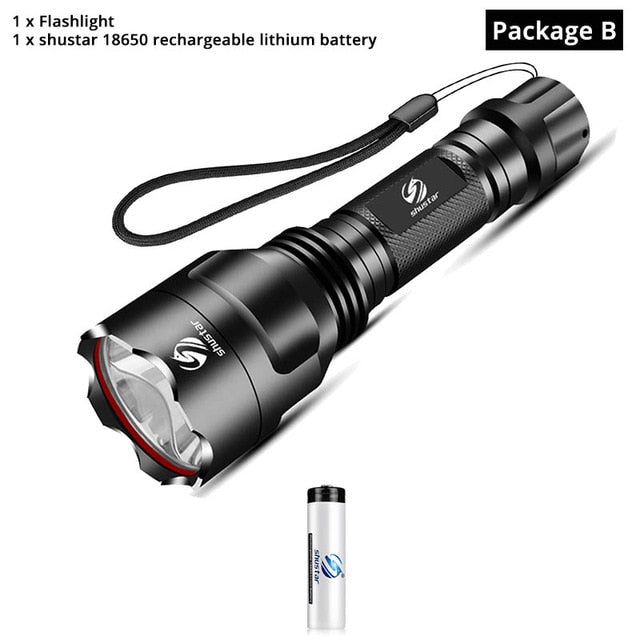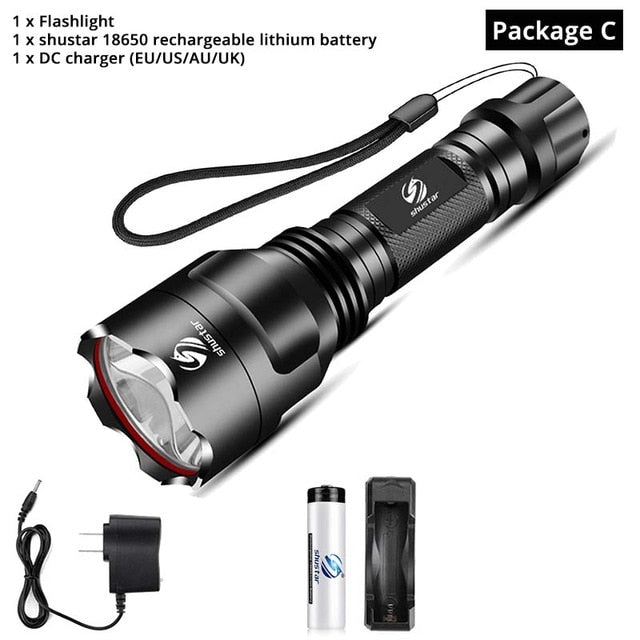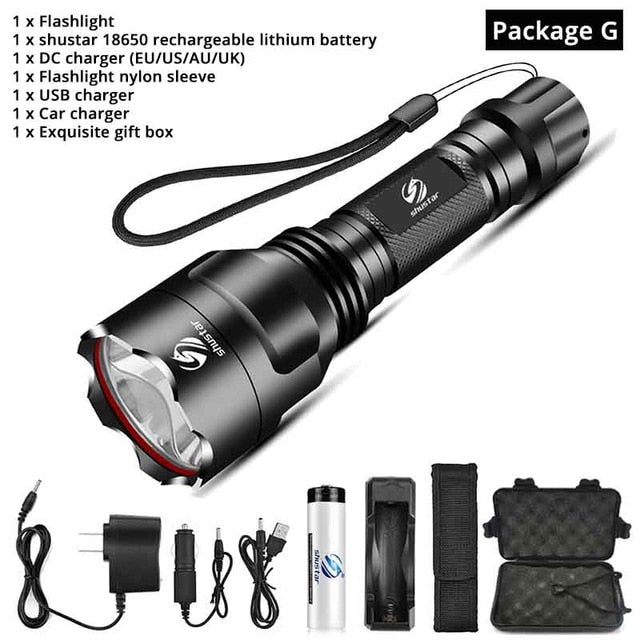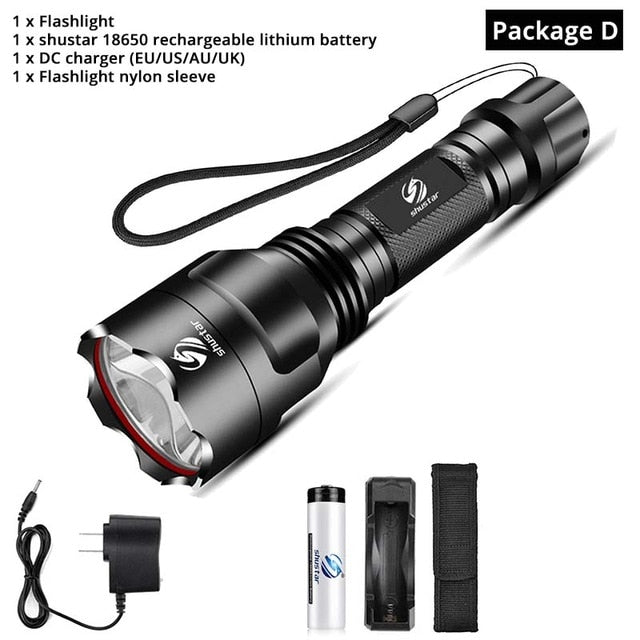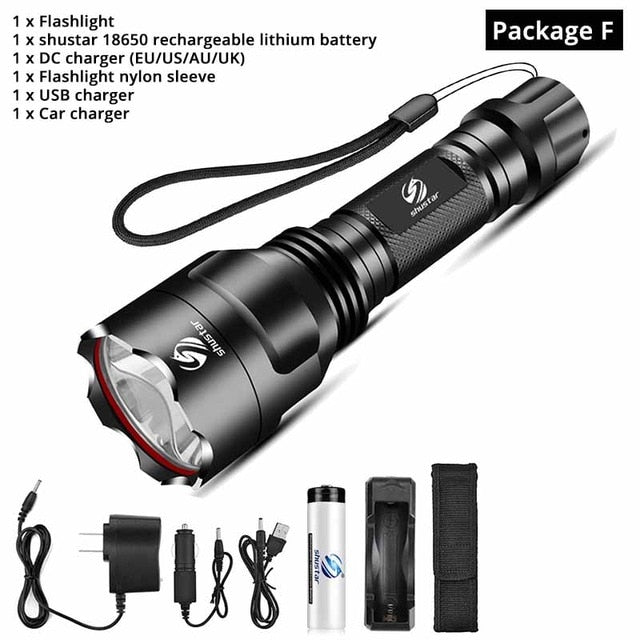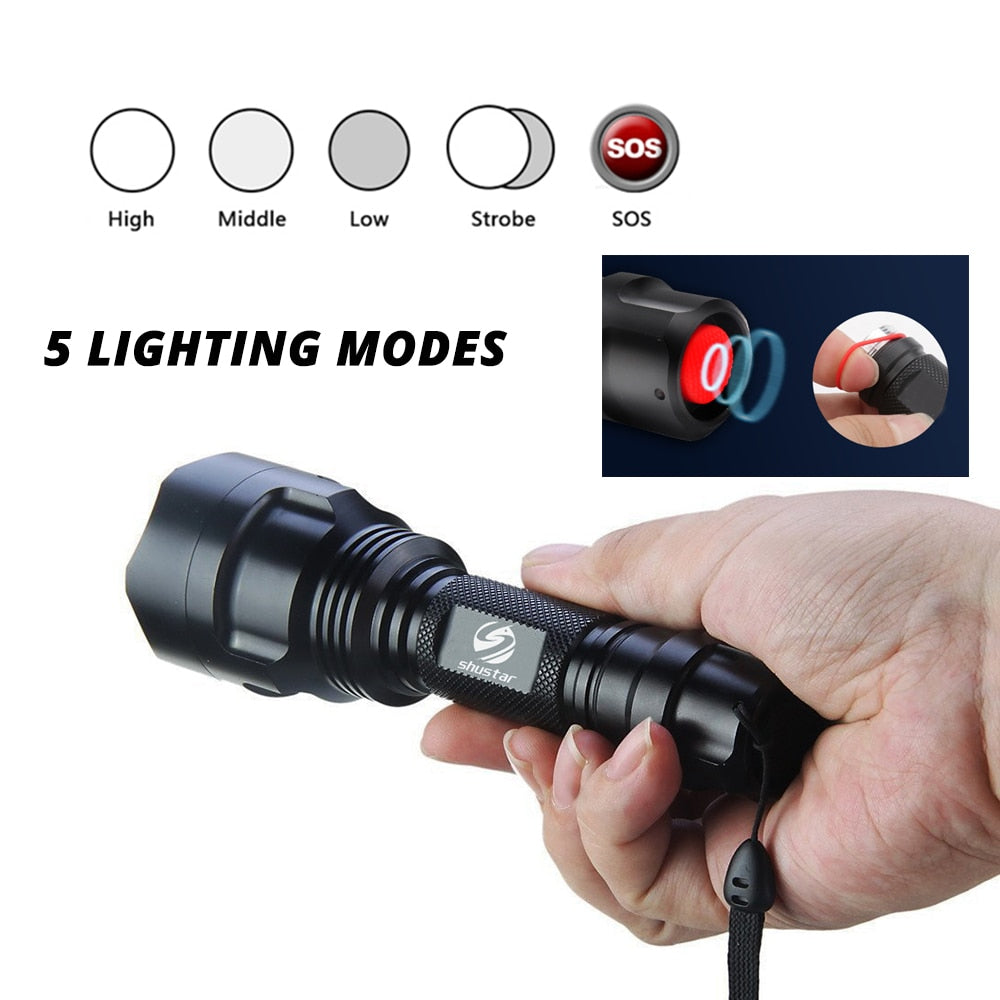 LED Flashlight Waterproof
Free Shipping! Delivery time is 7-11 days. The corona virus has no negative influence on our service!
General information:
Lighting Distance: 1600 ft
Wattage: 10W
Waterproof: Yes
Certification: FCC, CCC, ROHS, CE
Suitable: Camping, hiking, fishing, running, dog walking, power outages, emergencies, targeted searches and general household use.
Easy to carry: As a backup tool and small enough to put it in your pocket, handbag, drawer or car compartment.
Premium Quality: Small but super bright flashlight uses efficient LED.
Guarantee: 100% Satisfaction Guarantee - We are committed to providing customers with quality products. Feel free to contact us if you have any issues with your order. We'll replace or refund your purchase without hassle!
If you have questions in general please check first our "FAQ". If you should have further questions please contact us via the "Contact us" page
Survival4Future is an online store based in Germany. We offer a wide range of products including camping gear, emergency supplies, survival tools, and more to help you prepare for any situation.
Correct, our shipping is free for worldwide deliveries. You only pay the product price. Any shipping or customs costs will be covered by us.
Delivery times depend on the product. The delivery time can be found directly at the beginning of each product description. We ship with United States Postal Service, Canada Post and Australia Post.
We accept PayPal, Visa, Mastercard, AMEX, Apple Pay, Google Pay, Maestro and ShopPay
Yes, we provide order tracking for all shipments. Once your order is processed and shipped, you will receive a tracking number via email, allowing you to monitor the status and location of your package.
You can reach our customer support team by visiting our Contact us page or sending an e-mail to info@survival4future.com. We're here to assist you with any questions or concerns you may have about your order, products, or our services.
Shopping online at our store is one of the safest ways to shop! SSL certificates authenticate our identity and encrypt the information visitors enter on our website. When an SSL certificate is installed, you can be confident that the information you send is secure. This is the same technology that Amazon uses to protect its customers.

We use a third-party credit card processor that meets strict international standards for data security. We do NOT store your credit card number.
You can make a return without explanation within 14 days of receipt of the goods. Please contact info@survival4future.com for the return address and further information.
Our products are designed and branded in Germany.
Yes, we frequently run promotions and offer discounts on select products. Be sure to subscribe to our newsletter and follow us on social media to stay updated on the latest deals and promotions.
Of course. Especially for the electronic products we have short videos that show and explain all the features. Just use the Contact us page or contact us via e-mail: info@survival4future.com to get all the videos.