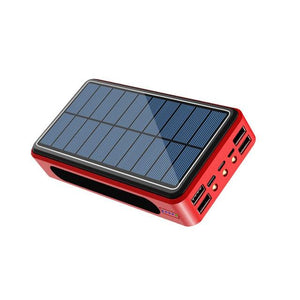 ULTIMATE WIRELESS WATERPROOF SOLAR POWERBANK 50,000 MAH
Products & Delivery
Welcome to survival4future!
We are your online store for outdoor, survival and military accessories.
Today we live in difficult times, wether viruses, wars or terror. Many people have lost their independence. They are dependent on many factors. 
With our products we want to make people more independent again. Freedom should be the first priority. We do not just want to sell products! Our products are a long term investment! They should improve your life.
We have shipping centers all over the world to guarantee our customers the fastest possible delivery. The electricity we need for storage, forklifts, assembly lines and other equipment is originates from 70% of solar energy. Our goal is to generate 100% of our energy from solar in 2025!
Improve the future!
Subscribe our newsletter!
Promotions, new products and sales. Directly to your inbox.